We heard in the news again last week that yet another food factory has suffered following a COVID-19 outbreak within the workforce. With several areas of the UK being forced into 'local lockdowns' as a business owner can we help you consider your options in implementing Social Distancing Solutions (SDS) within your factory?
Social Distancing Solutions
We understand that in a busy factory environment social distancing is not always possible. However, it is important that you implement it where possible in order to reduce the risk of your workers contracting COVID. How can you manage the two though? We have the answer – social distancing machines. Here at Euroflow Automation we can manufacture bespoke automated social distancing solutions specifically for your business.
What if we told you that you could actually increase production levels with fewer members of staff? From a simple denesting solution to automated and collaborative robotics actually work alongside humans and can take on some of the more monotonous tasks. Allowing your staff to use their skills in more efficient ways. Feel free to have a browse through our bespoke solutions to find out how we can help to improve the efficiency of your business. Alternatively, give us a call on 01205 357887.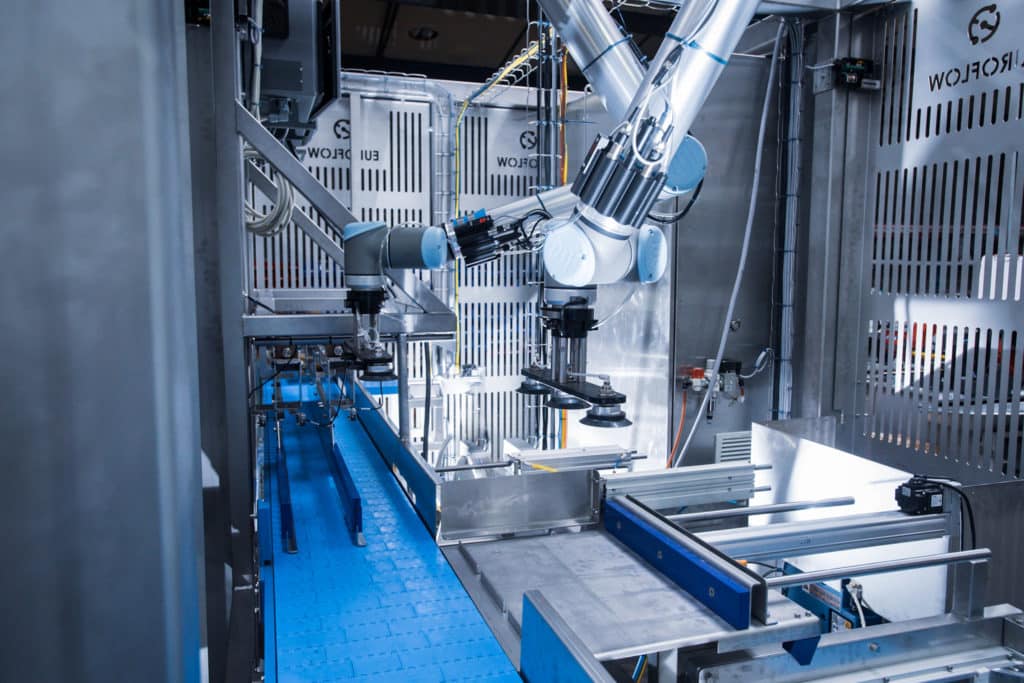 Other Tips For Manufacturers
As well as bringing in automated machinery to reduce the number of people required on the factory floor, here are some other ways you can implement social distancing:
Teach staff to distance themselves by at least 1 metre where possible
Ensure your staff are all equipped with the correct Personal Protective Equipment (PPE)
Stagger shifts so that there are fewer people in the factory at one time
Assign workers to isolative tasks wherever possible
Ensure sanitisation is a priority, and give staff access to cleaning materials
Contact Us Today
If you would like any more information on our bespoke social distancing solutions, and how we can help to keep your business running during these challenging times, please contact us today. With many years of engineering experience, you can rely on Euroflow Automation to provide the solution that you require.